What a fantastic first topic - Class 1 always get their teeth stuck into this. You'll soon be hearing lots about what started in Thomas Farriner's bakery on Pudding Lane in 1666...
Also, we start off with the very familiar We're Going on a Bear Hunt and have lots of fun learning and performing the story and searching for the (cuddly!) bear in the school grounds....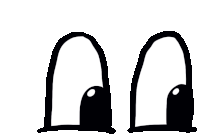 We really enjoyed our visit from the Fire Service and as well as learning a lot about fire safety, we had a lot of fun too. We learnt about all the things the fire service do; how to Stop, Drop and Roll; what the uniform is like; we had a tour of the fire engine and even got to have a go with a hose.
1/21
2/21
3/21
4/21
5/21
6/21
7/21
8/21
9/21
10/21
11/21
12/21
13/21
14/21
15/21
16/21
17/21
18/21
19/21
20/21
21/21
Previous
Next